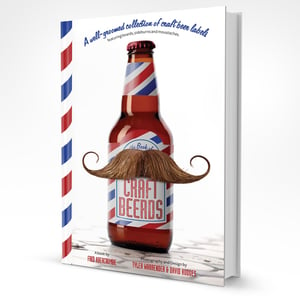 $

19.95
Craft Beerds is a well-groomed collection of craft beer labels featuring beards, sideburns and moustaches.
Over 250 pages of killer (and hairy) artwork on labels, bottles and cans from over 100 of your favorite craft breweries. And no doubt many you've yet to discover. Beautifully photographed and grouped into fun themed sections so whenever you pick up the book you always discover something new.
It's the perfect gift for beer geeks, beardos, design nerds, pop culture junkies, and you. Cheers!